This section mainly introduces the department management part of Pissk.com online sheet.
Department is a collective name for subordinates. You can manually modify department aliases in the dashboard, such as "employees", "branch companies", "students", etc.
Departments can be created by adding in the dashboard and inviting registration. We recommend using invitations to create departments
1. Create department in dashboard
In the dashboard department management, click the department name to modify the department, or click the "Add" button to add one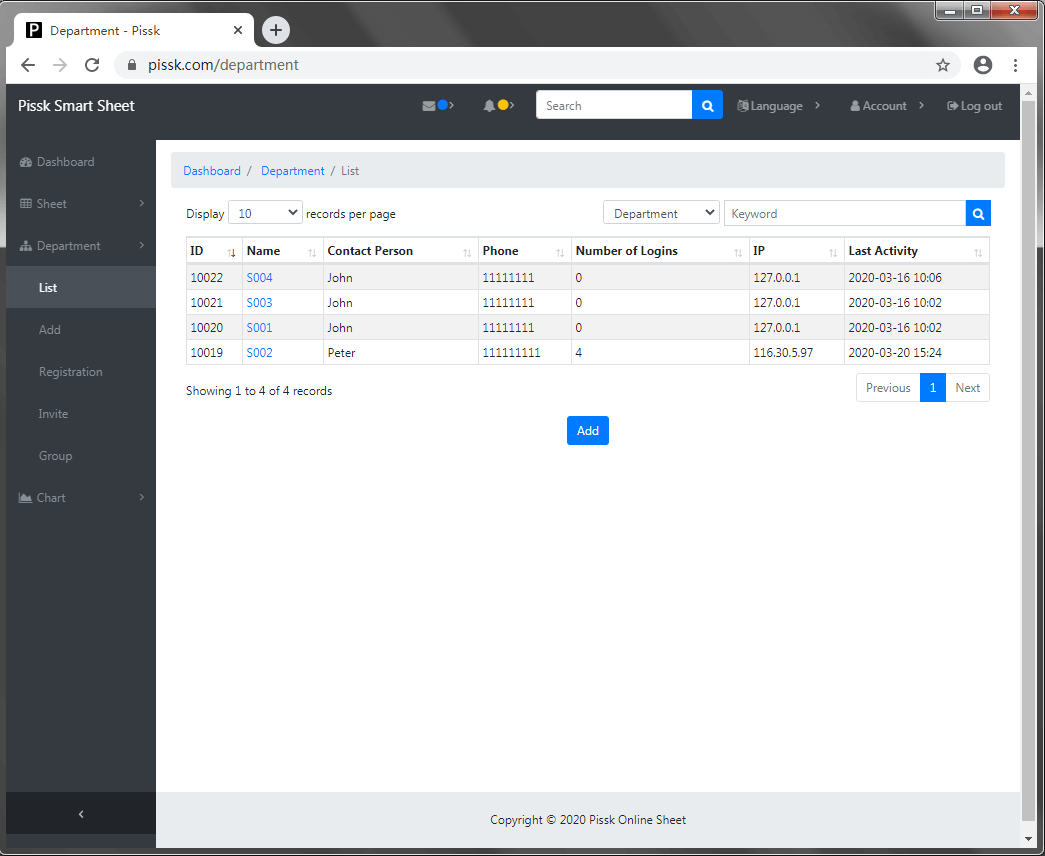 Pissk.com Department Management
Enter the department name, contact information, and login information to complete the department addition.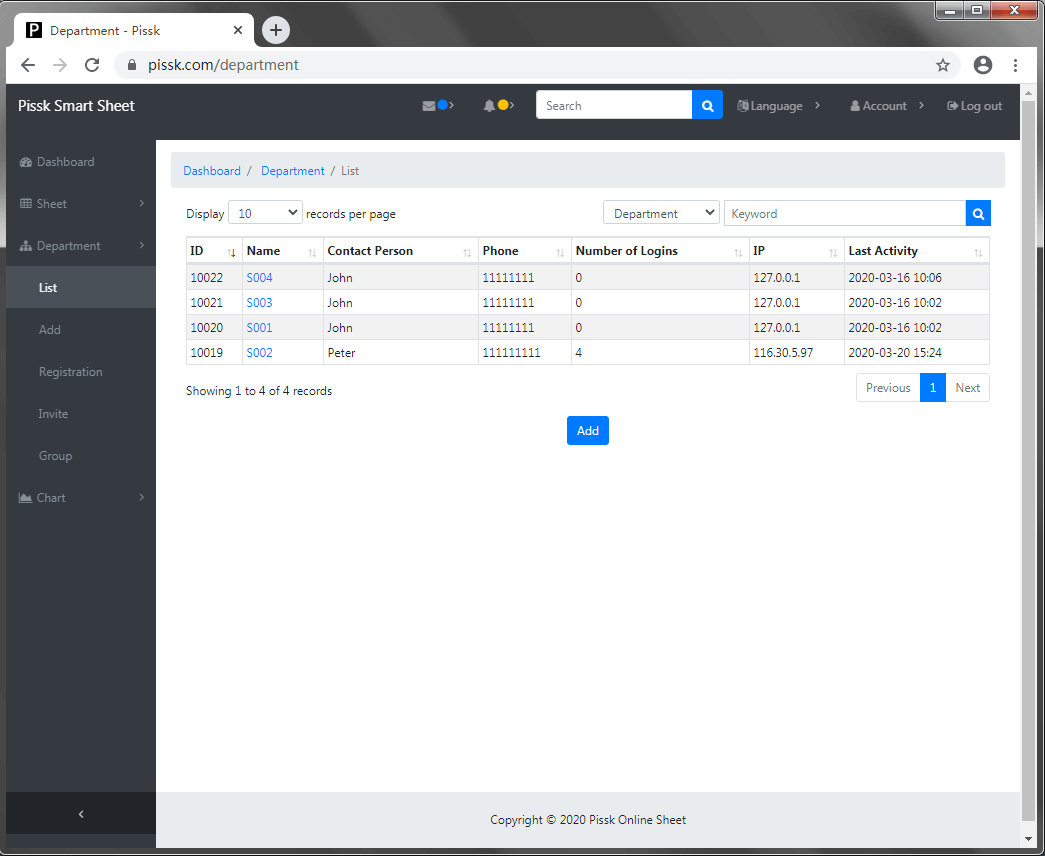 Pissk.com Add Department
2. Department invitation
By creating an invitation code and sharing a link, the department that needs to be registered is registered through the shared link, and the registered department information will be automatically linked to the current company account.
After creating an invitation code and checking Automatic review, the department registered through this link will automatically review, and no manual review is required in the registration management.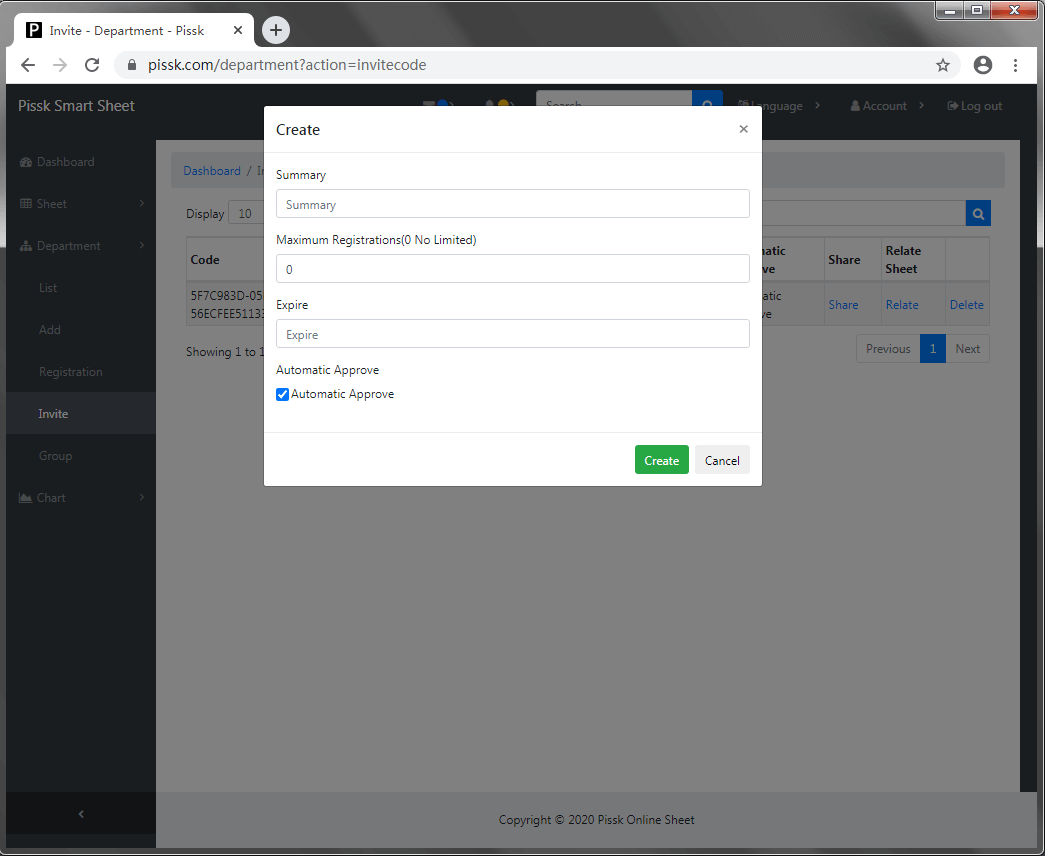 Pissk.com Create Department Invitation Code
The invitation code can be associated with the sheet. After the invitation code is associated with the sheet, the department registered with the invitation code will automatically issue the association sheet.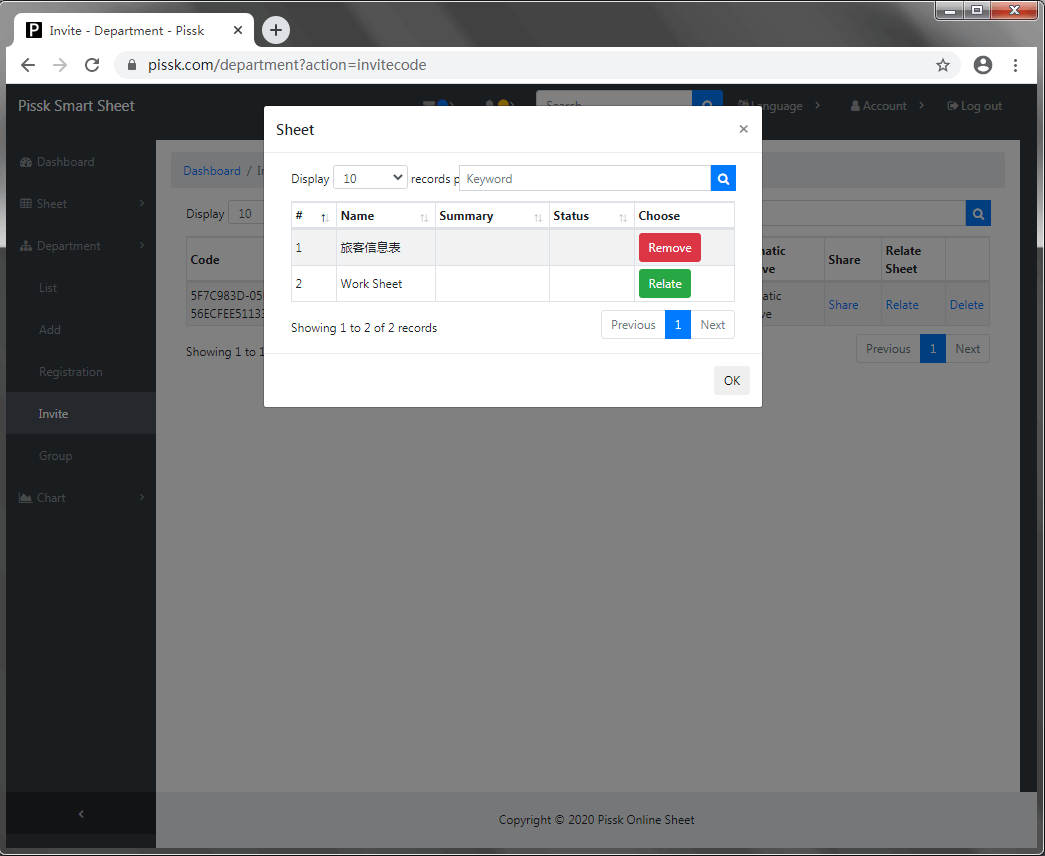 Pissk.com invitation code association sheet function
The department (individual) opens the invitation registration link, and can see the corresponding company name. Fill in the information and complete the registration. When the automatic review option is checked, registered departments (individuals) can enter the department's back office and fill out forms. If the automatic review is not checked, you will enter the page for review.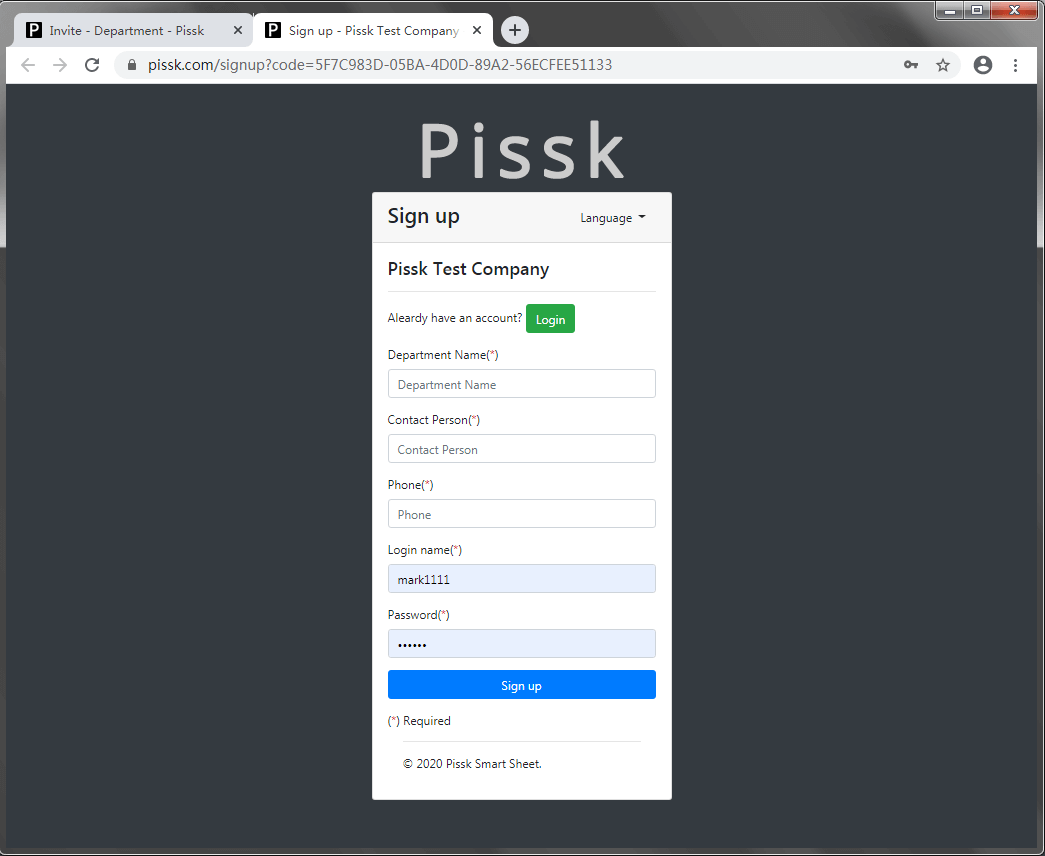 Pissk.com department registration interface
Department registration management. When the automatic review option is not checked, the departments (individuals) registered through the invitation code need to manually review or reject in the registration management.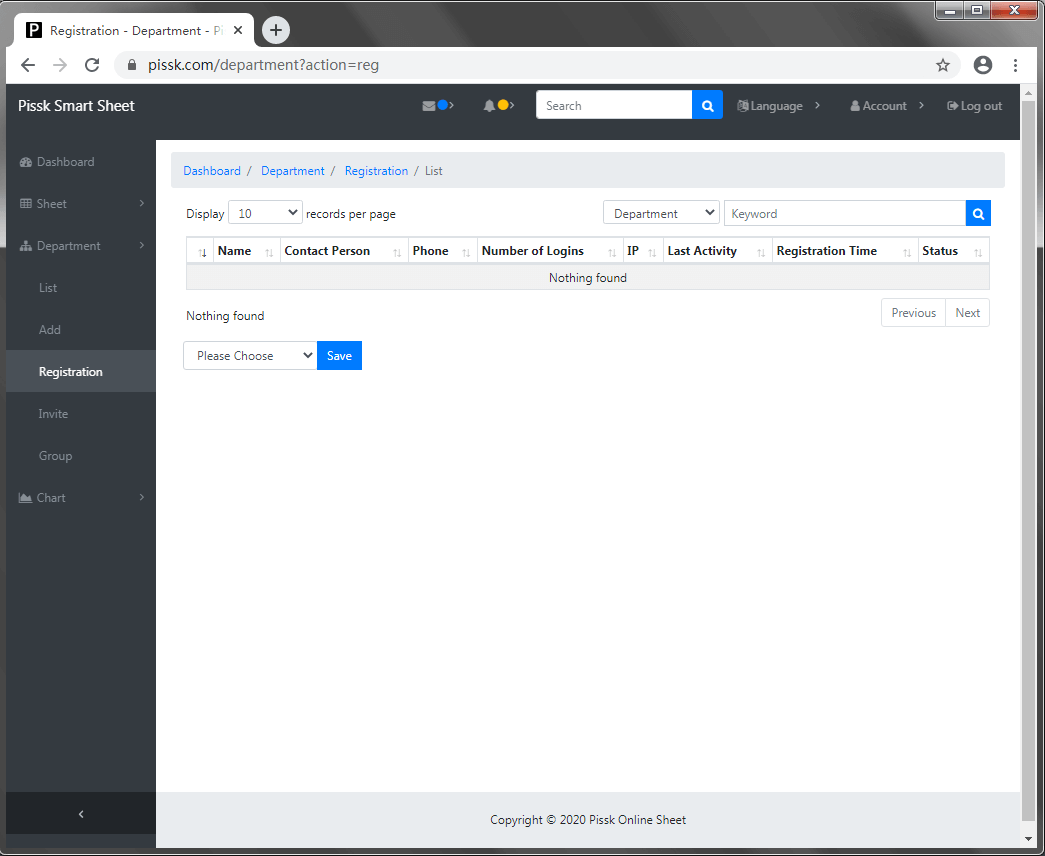 Pissk.com department registration management
Department (individual) management This department has been introduced. If you have any questions, please contact us. Welcome everyone to use our online sheet.
Pissk.com